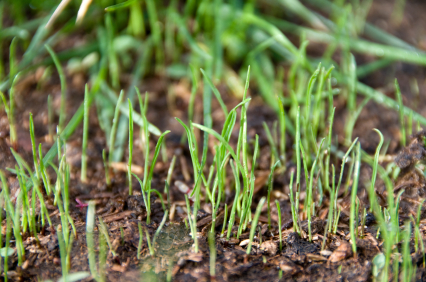 Ryegrass is a widely known species, used in many lawn mixtures. Ryegrass has many characteristics, which means it can be used for a variety of conditions. However, some of its characteristics mean that it is not suitable for certain applications.
Ryegrass is used widely in agriculture, and turf types of ryegrass have been developed, to a very high standard.
Key advantages of ryegrass are:
Fast to establish
Very hardwearing
Tolerates mowing with cylinder or rotary mower
Grows well in colder or damper conditions
However, ryegrass doesn't tolerate shade terribly well, nor dry conditions. Being quite a broad leaved plant, ryegrass has earned itself a perception of a weed like plant in they eyes of traditional gardeners, who swear by fescue and bent mixtures. As such, the term 'ryegrass free' is often used to describe the more ornamental grass seed range.
To summarise, ryegrass used in the right situations, in the right concentrations can be extremely beneficial. However, if you want a bowling green style lawn, it's best to stay well clear, and take a look at Premium Green instead.